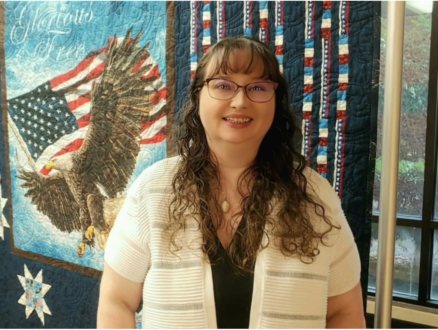 Background
Educational Background:
Estacada High School, Estacada, Oregon
High School Diploma, June 1996
Honors: National Honors Society
Activities: Junior Class Representative, Senior Year Student Council and Dance Team
Northwest Nazarene University, Nampa, Idaho
Bachelor of Arts, magna cum laude, Political Science, May 2000 GPA—3.8 / 4.0
Honors: Academic Dean's List for 10 Terms; Honors Scholarship; Phi Delta Lambda; Published Paper in Cornerstone, 2000
Activities: Compassionate Ministries Club; President and Co-founder, Political Science Club; Delegate (1998) and Head Delegate (1999), Model United Nations, WestMUN
Special Programs: American Studies Program, Policy Study/Internship, Washington, DC 1998
Willamette University College of Law, Salem, Oregon
Juris Doctorate, magna cum laude, May 2003
Cumulative Class Rank: 4 / 130 GPA—3.98 / 4.30
Honors: Legal Research and Writing; High Papers: Contracts I, Contracts II, Business Organizations, and Payment Systems; Dean's Honors List (Top 10 percent); Trustees' Scholarship
Activities: Willamette Law Review, Member, 2001 and Form Editor, 2002; Multicultural Law Students Association; Willamette University Public Law Interest Project; Third Year Class Treasurer
Occupation: Self-employed entrepreneur and independent caregiver
Occupational Background: Attorney, Business Owner, Office Manager, Assistant, Health Coach, Librarian, Law Clerk, Plant Worker at Milk Plant in Yogurt Room
Community Service:
Clackamas County Party – Precinct Committee Person (Elected 2016 to Present).
Estacada Area Community Events – Director (2005 – Present) and Secretary (2007 – 2012 and 2014 – Present). Formed new nonprofit with community members to continue the July 4th Festival that the Chamber cancelled. We added back the Timber Festival.
Ford Institute Leadership Program – Community Ambassador, Estacada Cohorts 2 & 3 (2013 – 2016) As one of the Community Ambassadors I assisted in the facilitation of the Leadership training and project.
Branding Committee for the City of Estacada – Member (Jan. 2015 – Jan. 2016).
Ford Institute Leadership Program – Participant, Estacada Cohort 1 (Sept. 2011 – Dec. 2012).
Downtown and Riverside Advisory Committee for Estacada – Member (2010 – 2011).
Estacada Community Foundation –Director (2009 – 2012) and President (2010 – 2012).
Estacada Development Association – Director (2009 – 2012) A Main Street Program.
One of EDA's biggest accomplishments is the remodel of Broadway Street.
 During college I interned for a semester in Washington, D.C. and studied policy. I am a trained a lawyer and I am used to fighting for and representing the interests of my clients. I have training in leadership through the Ford Institute Leadership Program, which is an influential program that benefits the community, so I become a facilitator and teacher of the program for two different years as a Community Ambassador Trainer. I have always been interested in and followed politics. At age 10, I helped in the campaign of a family friend. When in High School I was Junior Class Representative and during Senior year I was in the Student Council class. In college, I co-founded and was the President for the Political Science Club and I was a Delegate one year and the next year Head Delegate to the Model United Nations. My third year of law school I was the class Treasurer. However, I am not a politician by the classic definition. I believe in keeping my promises and speaking the truth. I will not say whatever it takes to get elected,