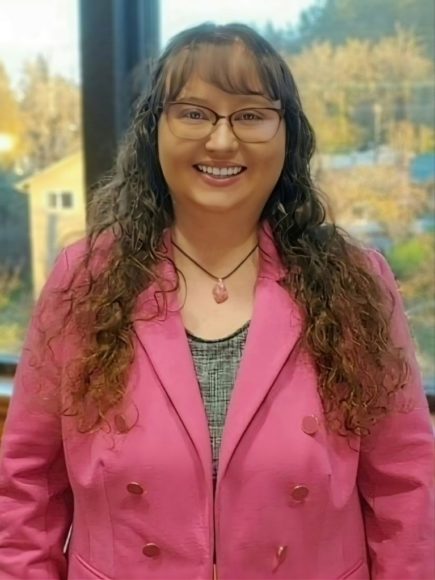 About Joanna 
When I was twelve years old my parents moved our family to Oregon. We went from a big city to the small town of Estacada, Oregon. It was one of the best things that happened to me. After high school, I went off to Idaho for College and I got to spend one semester in Washington, D.C. as an intern with the Juvenile Prosecution Attorney at the height of President Clinton impeachment trial. While in college I came home to Estacada every vacation and summer. After college I immediately went to law school. I decided on Willamette University based on the scholarships they offered me over Lewis and Clark. In 2004, I returned to my hometown and started my own law practice representing people in my community until 2016. In 2016, I decided to close down my law practice for multiple reasons, including but not limited to, a small town was not providing enough clients for a stable income, and I was tired of seeing injustice. We have the best justice system in the world but there is always room for improvement, and we have some flaws that need to be repaired. In the fall of 2016, I began working as an office manager for a local business owner, who owned multiple rental properties and began caregiving for my mother who had a bad fall. After that business owner moved out of the country in 2018, I began a coaching career.  I had spent my adult career focused on intellectual pursuit of the law and a legal career and had switched to thinking that now is the time to pursue my artistic side making jewelry and writing books. However, these pursuits are mostly being placed on hold while I campaign to become the US Representative for the 3rd Congressional District of Oregon.
In 2020, I ran in the 3rd Congressional District for Congress and won the Republican Primary.  After redistricting 2021, they drew me into the 5th Congressional District by approximately a fourth of a mile.    I was considering running again, but many other qualified candidates were running in the 5th district.  While I was considering a potential run in the 3rd District, I was once again asked to run for the office in the 3rd district. I have prayerfully considered it and have decided that I would run again when no one else entered the race a few days before the deadline. The requirements for running for Congress are established in the U.S. Constitutional and the candidate only has to live within the State of Oregon and not within the district boundaries.  My town hometown of Estacada is still within the 3rd district.  I am still connected with this district and familiar with the issues within its boundaries.  
I believe I am uniquely qualified to run for Congress and win the seat. During college I interned for a semester in Washington, D.C. and studied policy. I am a trained lawyer and I am used to fighting for and representing the interests of my clients. I have training in leadership through the Ford Institute Leadership Program, which is an influential program that benefits the community, so I become a facilitator and teacher of the program for two different years as a Community Ambassador Trainer. I have always been interested in and followed politics. At age 10, I helped in the campaign of a family friend. When in High School I was Junior Class Representative and during Senior year I was in the Student Council class. In college, I co-founded and was the President for the Political Science Club and I was a Delegate one year and the next year Head Delegate to the Model United Nations. My third year of law school I was the class Treasurer. However, I am not a politician by the classic definition. I believe in keeping my promises and speaking the truth. I will not say whatever it takes to get elected
Since I am currently self-employed, I can take as much time off as needed to devote to the campaign. I believe it is important for this district to have someone who is connected to the community to representative the district. It is interesting how that Congress Representatives go into office with average salaries and are there for years and years with Representative's salaries and become multi-millionaires. I do not believe that a politician should be able to become a millionaire while in office unless they have another source of income, which they must declare.
I am running to bring common sense and actual citizen representation back to this district. Please visit my issue page to see where I stand on the issues.